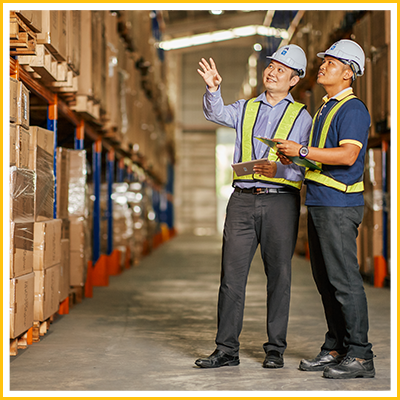 Warehousing and Distribution
Our approach to warehousing and distribution focuses on optimizing our clients' entire business. Other logistics providers offer storage and distribution, we combine these with our in-house expertise to improve your working capital efficiency and profitability. Our expertise allows us to craft a bespoke warehousing and distribution solution dedicated to your business needs.
We are able to handle products in temperature-controlled environments as well as handling food-grade cargo, Halal products, medical devices, dangerous cargo and many more. Our area of expertise extends to pick, pack and deliver to your respective end-users. At every stage of your production process, from raw materials to finished goods, we combine our logistics know-how with leading insights to help you manage uncertainties in the business cycle more effectively through flexible storage solutions and state-of-the-art facilities.
We have over 100,000 sq. ft of warehouse space in Malaysia as well as the benefit of an extensive network of preferred partners around the world. That makes us one of the largest bespoke warehousing and distribution company in Malaysia.
Call or email us and we will be happy to discuss how we can improve every aspect of your supply chain, from storage solutions to end-to-end supply chain management.
Enquire Now