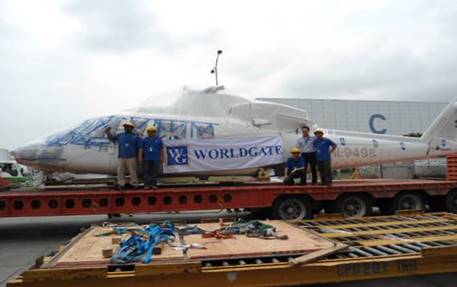 Project Cargo
Certain heavy equipment, machinery or bulky items may not be easily transported via conventional means. When you need to transport cargo too large, too heavy and out of gauge, specialized or dangerous for conventional modes of transport, you can rely on us to get it done. Our experienced specialists have the expertise to manage your project cargo logistics in Malaysia and globally effectively.
At Worldgate, our extensive experience dealing with multimodal logistics is our key to success. Whether you require specialized lifting equipment and storage facilities, charter vessels and combinations of specialist machinery for road, rail, air and sea freight, we have the experience, the expertise and the network to deliver it.
Other than that, we are also proud to have built up a strong network of logistic partners to deliver a seamless delivery experience to our customers. Our expertise in project management allows us to deliver your cargo efficiently regardless of the level of complexity. This is what makes us the ideal choice for project cargo logistics in Malaysia.
Call or email us and we will be happy to discuss how we can deliver your most complex requirements.
Enquire Now