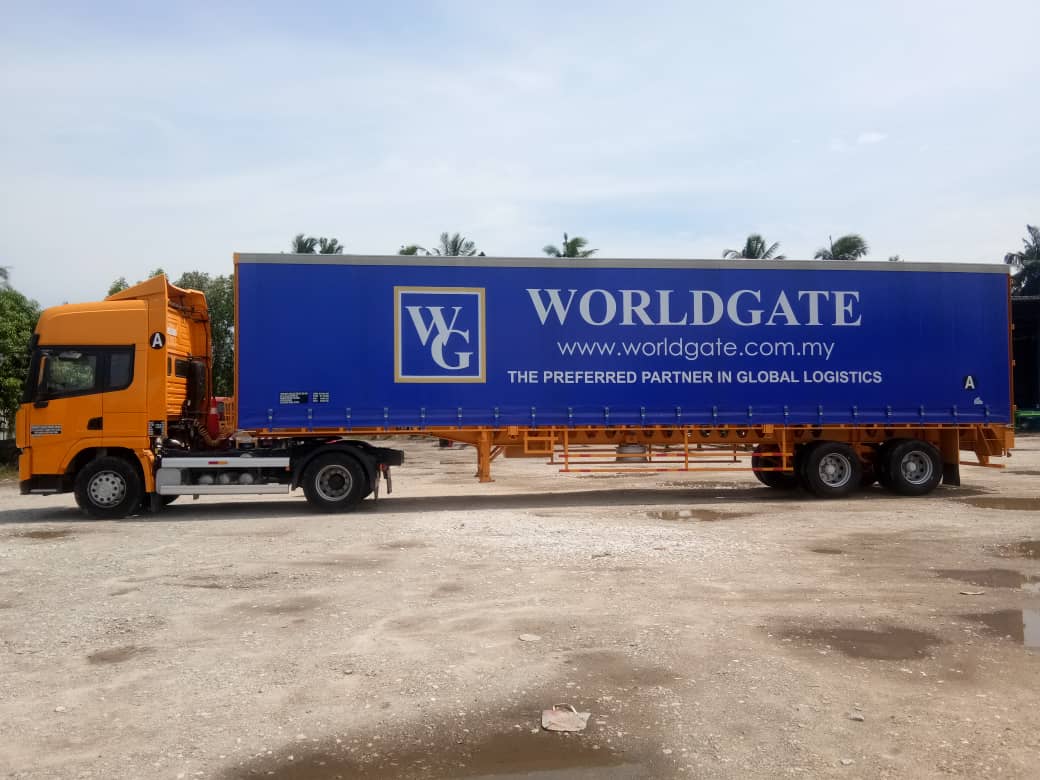 Company
Introduction
Since our incorporation in 1999, Worldgate has been providing industry-leading logistics solutions to our clients all over the world. We are passionate about connecting the world and making trade easier. We are guided by our core focus in helping our customers to be more successful because when our customers thrive, so do we.
From our headquarters in Kuala Lumpur, we work with clients from around the world, helping them to simplify and improve their supply chains. Throughout the years, we are proud to have been the top international logistics and shipping company in Malaysia.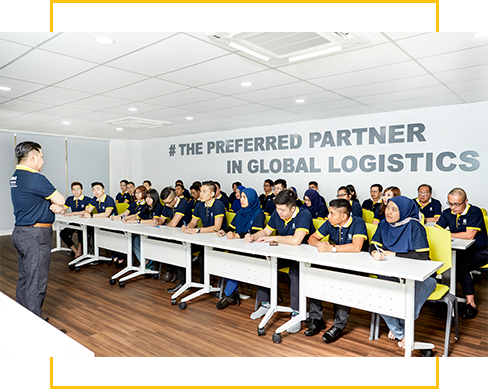 With over10,000 freight-forwarding and logistics companies in Malaysia, and over 2,000 around Kuala Lumpur alone, we are still able to excel. Worldgate grew from a small startup logistic company in Puchong Kuala Lumpur, to a Hong Kong Stock Exchange listed company in just over 15 years. This milestone is a testimony of the quality of our services and commitment beyond our customers' expectations, setting us apart from others logistic players.We excel in a crowded regional marketplace because we have always measured our performance against the highest global standards for logistics and supply chain management. We are also a premier freight forwarder in Malaysia that provides an array of value-added services such as cargo services, warehousing and distribution, overland freight transport and more.
In an industry which is innovating at an ever-increasing pace, our customers require a logistics provider who is able to stay ahead of the curve. That is why they continue to choose Worldgate as their preferred international logistic company in Malaysia.
Vision, Mission and Core Values
Our vision is to be the leading logistics and supply chain management company in the ASEAN region. As we continue to get closer to our vision, we have set out some of the core values which have served us well in the past, and which continue to serve us well as we plan for the future.
Continuous Innovation

In an industry which rapidly innovates, we stay ahead of the regional competition by constantly benchmarking ourselves against global industry leaders. Just as we were the first Malaysian Logistics company to list on the Hong Kong Stock Exchange, we constantly seek to break new grounds in an effort to move ahead of the competition and benefit our stakeholders. Whether serving our customers, partners, shareholders, employees or community, we constantly strive to do better. Now more than ever, our commitment to innovation and improvement is why our customers know that they will always be able to rely on us.

The Best Workforce

Even in an age of increasing artificial intelligence and automation, it is our employees that make the difference – whether maintaining or building customer relationships, implementing new systems and processes, or creating groundbreaking strategies and solutions for our customers. Our employees do this when we train them and provide them with the exposure and experience to excel, and when we provide them with the care and compassion to do their best work.

Strong Financials

A hallmark of a leading logistics provider is the ability to be dependable and trusted by customers over the long-term. We pride ourselves on having a strong balance sheet and asset-backed business so that our customers know that we will be there to grow with them and that we will never cut corners in the services we provide. We have invested decades of hard work building a business that makes it easy for our customers to trust us.

Service with Security

Our mission ever since Worldgate' s beginning in 1999 has been to provide "service with security". At inception this meant being capable of providing logistics services free from the risk of loss or theft. Today it means providing a comprehensive set of solutions which place our customers' minds at ease – knowing that wherever and whatever they need to do, we get it done.
Our Milestone
1999
Incorporation of the company on 25th of November
2002
Became a member of Selangor Freight Forwarding & Logistics Association (SFFLA)
2005
Obtained permits for trucks from the Land Public Transport Commission and opened a branch in Port Klang
2006
Opening of Melaka branch office
2009
Obtained ISO 9001-2008 for provision for air freight, sea freight, trucking and warehousing (logistics) services by Bureau
2010
Appointed as the Regional Service Provider for Malaysia and opened a branch in Penang
2011
Became a member of International Federation of Freight Forwarder Associations (FIATA)
2013
Became an International Air Transport Association (IATA) member
2016
Became the first Malaysia company to be listed on the Growth Enterprise Market (GEM) Board of Hong Kong Stock Exchange (HKSE)
Why Choose Us
Proven Industry Expertise

We have 20 years of experience in providing integrated logistics solution. With unmatched experience and expertise in the logistics service industry, we are able to cope with growing market demand and ensure the quality of our services is at the highest standards. Needless to say, we continuously stay abreast will all the latest information about the various aspects of logistics, fulfilling rigorous market requirement and customer needs.

Comprehensive and Flexible Logistics Solutions

Driven by the philosophy of delivering quality services, we pay great attention to fulfil every requirement voiced by our customers. We provide a comprehensive range of services at competitive rates, giving customers the much-needed peace of mind. Besides, having a solid understanding of customers' logistics needs has given us the invaluable insights we need to provide customized solutions. All in all, our team of experts is ever-ready to render professional services with great flexibility and effectiveness.

Well-Established Relationships with Customers and Suppliers

Throughout the years, we combine our local expertise and strong global relationships to elevate our services to greater heights. We nurture every customer relationship with commitment, integrity and passion so as to develop a long-term mutually beneficial business relationship. In the quest to provide unparalleled services to customers across multiple industries, we work closely with our suppliers such as shipping liners, airliners, overseas freight forwarders and trucking companies.