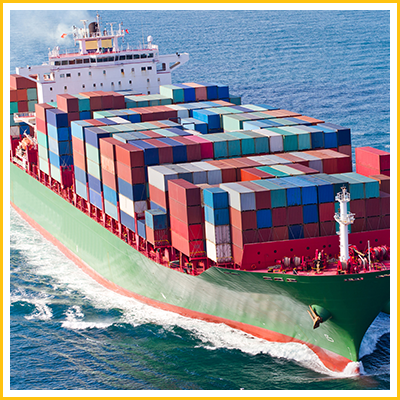 Ocean Freight
Worldgate is the preferred sea freight forwarding company for many of our customers. Operating in international ocean freight for decades has given us the expertise to match our customers' needs to a global carrier portfolio. We look deeper than price and destination, taking care to understand your priorities and optimizing each specific shipment based on routes, connectivity, transit time, scheduling and space protection. Each shipment is optimized to bring our customers the best value and efficiency.
As the top sea freight forwarder in Malaysia, we cover Less-Than Container Load (LCL) and Full-Container Load (FCL) shipments, ocean freight management services, break-bulk, project forwarding, partial and full charter services.
Irrespective of cargo size or complexity, our world-class expertise and proven track record will ensure that your cargo remains safe and arrives on-time. We combine this with bespoke quotes to minimize your costs so that from quotation to completion, you can focus on running your business and leave us to handle to rest.
Sea freight logistics in Malaysia have always been perceived as a risky venture. In addition to ensuring reliability, our tracking systems ensure that you will always be informed on the status of your cargo. Customers can get real-time updates on the current status of their cargo shipments.
Call or email us and we will be happy to discuss how we can satisfy your ocean freight solutions.
Enquire Now